Hello, we're the Vetting Wolf Family.
Matt and I grew up in the Midwest but lived in New York for 16 years, where we had our son, Max. Our dreams of having a homestead brought us back to Minnesota, where we could afford to buy land and build a house. At Christmastime of 2016, we found what we were looking for: 27 acres with a 14 minute commute. And this is where our homestead adventure begins.
Our goal is to build a net-zero, passive house. This means that we intend to create as much energy as we consume and to do that, we need the house to perform much, much better than the average house. Houses are built to pass code, which means you couldn't do worse without breaking the law. We wanted a higher performing house than that, for our own energy-free future, as well as for the environment our son is inheriting.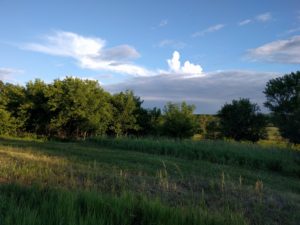 This project is a journey and we're excited to share it with you!